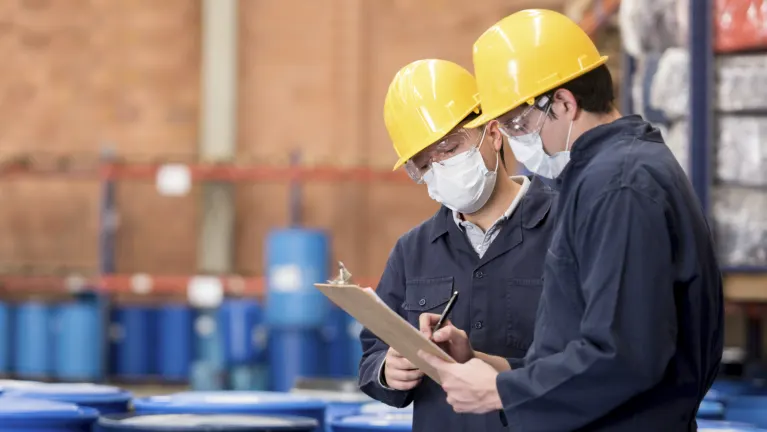 The Department of Labour has significantly improved worker safety by revising the Occupational Safety and Health Administration (OSHA) rule, which requires enterprises in high-hazard industries, such as construction, to electronically record accident and sickness data annually. As of January 1, 2024, businesses with 100 or more employees must electronically report Forms 300, 301, and 300A data by March 2 of the year. The updated rule seeks to increase accessibility and transparency while ultimately reducing occupational diseases and injuries. However, several industry representatives have reservations about the reported data's accuracy and privacy.
Let's explore in more detail why this rule is necessary to employ and how can it protect the workers at workplaces.
The Reporting's Purpose
According to OSHA, a work-related fatality, sickness, or injury due to mishaps with heavy construction equipment that result in days absent from work, restricted work, transfer to another job, or medical care beyond first aid is a recordable injury or illness. Reporting is also necessary in situations involving needlestick and sharps injuries, medical removal, hearing loss, tuberculosis, and specific medical disorders like cancer, chronic irreversible diseases, broken or cracked bones or teeth, and punctured eardrums. Deaths and severe injuries, like hospitalization, vision loss, or amputations, must also be notified within 24 hours.
Reporting Requirements for Various Company Sizes
Businesses in particular industries with 20 to 249 employees will continue to submit data from their OSHA Form 300A annual summary once a year. Similarly, businesses with 250 or more employees that are important to keep records under OSHA's injury and sickness regulation will also need to electronically submit Form 300A data to OSHA every year.
Privacy and Data Access Issues
OSHA intends to make some of the data it has gathered accessible to the general public via its website in an effort to encourage transparency. However, all personally identifiable information will be good to erase or anonymize to protect one's privacy and data breaches. The goal is to make it possible for customers, researchers, employee representatives, employers, staff members, potential employees, and the general public to obtain data about a company's workplace safety and health history, enabling them to make educated decisions.
OSHA's Point of View
The amended rule, in Doug Parker's opinion, is in line with Congress's aims to establish reporting procedures that make workers' safety and health issues more transparent. Parker is the Assistant Secretary for Occupational Safety and Health. OSHA plans to strategically use this data to take action through outreach and enforcement in order to decrease worker illnesses and injuries in high-hazard industries. Additionally, the safety and health community will gain from the insightful perspectives offered by this industry-level information, and employees and employers will be able to make educated decisions regarding their workplace safety and health.
Industry Issues and the Verdict
Some industry groups have expressed concerns about the amended regulation, despite OSHA's goals to increase safety and health reporting. For instance, Ben Brubeck, vice president of regulatory, labour, and state affairs at Associated Builders and Contractors (ABC), contends that the regulation might not help OSHA achieve its intended objective of reducing accidents and illnesses. He expresses concern that records without the necessary context could be deceptive and subject businesses to unfair scrutiny.
Bottom Line
OSHA's updated electronic recordkeeping rule is a big step in the right direction for workplace safety reporting. The rule's requirement for electronic submission of injury and sickness data aims to promote transparency and provide stakeholders with useful data. A balanced strategy is essential to preserve individual privacy while assuring accurate interpretations of the reported data, according to certain industry leaders. It is crucial for businesses to get ready for the new reporting requirements and understand the possible advantages it can bring to overall workplace safety before the law goes into effect in January 2024.